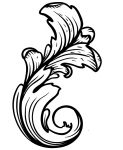 Weekly Auctions of Exceptional Items
Fullerton, CA, United States
Fine Jewelry, Antiques, Sports, Toys & Coins
WELCOME BACK FRIENDS !! We have another exciting auction for you. Jewelry, coins, art, antiques, toys lots of sports items and MORE !! Let's just say there is something for everyone. PREVIEW.....via a Zoom appointment or a live preview. See preview section A nice selection of fine jewelry, from gold and diamonds, engagement rings to wedding rings, necklaces to pocket watches. Check out lot 154 for a beautiful 1.5ct diamond ring. We also have a nice selection of coins starting around lot 340. And don't miss lot 366 for the 20th Anniversary Silver American Eagle Collection 1986-2005. We have some fine sculptures in this auction, one by Demetre Chiparus (1886-1947) Bronze "Fan Dancer", a beautiful Herend 1936 Olympic wrestlers and a Hessam Abrishami (1951) Ltd Ed Bronze, "Attached" 30/95. Toys include a nice selection of vintage Star Wars auction figures and figurines. Take a look at lot 484 for a complete 44 pc. set of Star Wars Action Figures, Revenge of the Sith. GOOD LUCK and we wish everyone a Happy Holiday Season.
Auction Details

Appraisal & Estate Sale Specialists, Inc.
TOP RATED
Fullerton, CA, United States
3,363 Followers
Preview
GREAT NEWS! We are now doing preview 2 exciting ways. First, we are happy to announce a ZOOM preview is available by appointment for everyone worldwide. Contact us so we can schedule a Zoom time. Please contact us, with the items you would like to preview and can arrange a private appointment time.
Buyer's Premium
22% up to

$10,000.00

18% up to

$20,000.00

15% above

$20,000.00
Terms & Conditions
Terms & Conditions for APPRAISAL & ESTATE SALE SPECIALISTS, Inc., also referred to as A.E.S.S. Your bid is an agreement as set forth..... PLEASE READ.....DUE TO COVID-19, ALL DETAILS IN THESE TERMS & CONDITIONS MAY BE SUBJECT TO CHANGES. A.E.S.S. has the right to change these accordingly or as needed. 1.) A.E.S.S. will "ONLY" accept credit card payments UNDER $5,000 through the LIVEAUCTIONEER PAYMENT SYSTEM. "NO" credit card payments will be accepted via the phone, fax, mail or email. 2.) ANY invoice amounts over $5,000 MUST be made by bank wire transfer ONLY. A.E.S.S. will provide the winning bidder with all necessary bank wire information, and if needed, a SWIFT number, too. 3.) By submitting a bid, whether in person, via phone, absentee, internet or through an agent, that bidder acknowledges that they have thoroughly read our Terms and Conditions Agreement set forth by Appraisal & Estate Sale Specialist, Inc., and will rightfully execute their portion of the agreement by paying. 4.) Winning bidder agrees to adhere to all of the Terms and Conditions for this sale, whether or not the buyer has physically signed an agreement and or has physically inspected winning lot or lots. 5.) All items are sold "AS IS", "WHERE IS" and "HOW IS" and All sales are final as of the fall of the hammer, with no exceptions. It is the responsibility of the prospective buyer to inspect the lot/s or ask questions before purchase. Any condition or grading statement is ONLY an opinion and is given as a subjective and not a definitive judgement and as professional courtesy and is NOT a guarantee of condition or authenticity. Buyers themselves are to determine all matters of condition, age, genuineness, authenticity, maker, value or any other determinant factors, regardless if the buyer bids via the internet or in-person and regardless if the bidder has performed an in person inspection or not. Any information given by auction house is a courtesy only and only an opinion. Photographs attached to lots may not expose all areas of the object and may not show all irregularities, flaws or hardware, if you have questions, you are encouraged to ask BEFORE the auction. 6.) Your bid is an agreement set forth in these Terms & Conditions. Buyer releases A.E.S.S. of all responsibility. The buyer assumes all risks of valuations and authenticity concerning any and all purchases. A.E.S.S. does not and will not imply any warranty or authentication of any type. No charge backs of any kind will be allowed. A.E.S.S. will not be responsible for Errors and Omissions of any kind and there are no refunds or returns. Any and all verbal announcements supersede the written catalog at auction date/time. In addition, if changes are to be made they will be announced by the auctioneer. All bidders are bound by any changes that either the auctioneer or auction house makes, regardless, if the buyer or bidder is live or online. IF you, as the winning bidder, do not perform as requested, you acknowledge that we have the right to inform LiveAuctioneers that you are an "Unpaid Bidder" and will have a warning posted to your account for others to see. 7.) It is the responsibility of the buyer to arrange for shipping once the item have been paid for. A.E.S.S. will ship SOME, small, what we feel is safe for us to ship in house items, under $500 from in-house to USA addresses only to your registered liveauctioneers shipping address. All in-house shipping decisions will be done only at the company's AESS sole discretion, even if the items is under $500.00 dollars. All other lot/s will need to be shipped via our recommended UPS shipper or the winning bidders shipper, at their own expense. Please make sure your shipper carries insurance and requires a signature confirmation. A.E.S.S. will not be held not responsible for damage or loss by any third party shipper. All international customs, tariffs, taxes, etc. are the responsibility of the buyer and their shipper. Please check your countries rules before bidding. A.E.S.S. will not ship internationally. As a courtesy, A.E.S.S. does provide bidders with the contact information for local shipping companies. Shipping address for all lots will be shipped to the shipping address listed on your PAYMENT INVOICE on live auctioneers. No exceptions. This can be different than your bidder profile address. Please, it is your responsibility to make sure where you want the item(s) shipped to is current in your LiveAuctioneers account. Regardless if it is handled by an outside shipper, or in house, only the register shipping address is where an item will be shipped to. We do not ship in house internationally. 8.) A.E.S.S. will not be held responsible for any insurance or liability issues around any outside shipping company. 9.) Unless otherwise indicated, lots may be offered with a reserve. A.E.S.S. has the right to protect the reserve on behalf of the consignor. In the case of a reserve A.E.S.S. may bid on the seller's behalf only up to the reserve amount. Payments are due at the fall of the hammer unless otherwise specified. Items will only be shipped out after complete payment has been made and the appropriate funds have cleared A.E.S.S.s financial institution. PAYMENT means Hammer price plus buyer's premium plus applicable taxes and any applicable shipping charges. 10.) Items that are being shipped in-house by A.E.S.S. will usually be shipped the Saturdays following the auction after payment has been received and/or cleared. IMPORTANT !! Please note, due to the volume of breakable items in this auction, we may ship some items from in-house but may rely on our outside UPS shipper to get your items to you safely, especially if it is multiple glass items per invoice. Please see our shipping terms for further answers. 11.) A.E.S.S. reserves the right to have all funds verified before bidding on any item(s). A buyer's premium of 22% will be added to the final hammer price and then proper sales tax will be added to that total. Sales tax will be collected on all items sold in the State of California, unless a valid and verified California resale number and appropriate paperwork are on file with A.E.S.S. 12.) CALIFORNIA RESALE FORMS must be filled out and numbers presented and verified 5 days prior to auction date. If buyer lives out of state, and bids out of state, but picks up item(s) in the State of California, then California sales tax will be added to that total. ONLY valid California resale numbers will be accepted. Sales tax rate is 7.75%. Payment is to be paid in full the night of the auction or within 5 days of end of auction. 13.) FOR CREDIT CARDS....We "ONLY" accept payments made through the LIVEAUCTIONEER PAYMENT SYSTEM. Checks may have up to a 14 business day hold before items are released. NO PAYPAL PAYMENTS WILL BE ACCEPTED!! Also, no over the phone credit card payments. 14.) ANY payments over $5,000.00 MUST be made by bank wire transfer ONLY. 15.) Online Credit card payments are to be made ONLY through the LIVEAUCTIONEER payment system....NO EXCEPTIONS!! 16.) NO PayPal or over the phone credit card payments will be accepted!! 17.) All payments are to be in U.S. dollars only. Invoices will be sent out through the auction platform, within 72 hours after the auction, usually on the Tuesday after a Sunday Auction. Payment must be received by A.E.S.S within 5 days immediately after receiving the invoice. All payments over $5,000 will require a deposit time and you may not acquire title or take possession of any lot/s until all amounts including the hammer price; Buyer's premium and applicable fees and taxes due to A.E.S.S. have been paid in full. Personal checks may cause items to be held until funds have cleared, which can take up to 14 business days. Items not paid for within 5 days of the auction are subject to late fees. No charge backs will be accepted as buyer has agreed that he or she has assumed all valuation risk. A.E.S.S reserves the right to require payment in full, including buyer's premium and sales tax before delivering/transferring any lot/s to the successful purchaser. 18.) A.E.S.S reserves the right to require payment in full before releasing any lot to the successful purchaser or the shipping agent of the purchaser. Buyer agrees to pay a $40.00 returned check fee for any check returned by the bank. We are not responsible for any damage or loss that occurs after the fall of the hammer. A.E.S.S. will try to protect won lots. 19.) Due to Covid19 , We are doing contactless pick-up for in person pick up, Also, NO cash payments. Payment will be via LiveAuctioneers payment systems for credit card or you can mail a check or money order for payments. 20.) Buyers making shipping arrangements should use this address as the shipping/ pick up address. Please make an appointment for pick up of items. Items must be picked up or shipped out within 7 days of the auction. All pickup will be contactless per guidelines. Items not pick up/shipped out after 14 days are subject to min. $20.00 per day per lot storage fee. Which will be due and payable to A.E.S.S. before the lot/s will be released for shipment. A.E.S.S. will not be responsible for any loss or damage of merchandise. Buyer forfeits any ownership rights for the item(s) won, and all monies paid, if not picked up or shipped out, within 45 days of auction end. A.E.S.S. reserves the right to either, at our sole discretion, at A.E.S.S.'s sole discretion exclusively, claim the item(s) back or sell in a future auction, under the buyer's name, at a commission rate of 40%, with no minimums, no reserves should a dispute arise between A.E.S.S. and the auction buyer. 21.) Auctioneer reserves the right, at his/her sole discretion, to accept or decline any bid, to accept or decline any challenge to any bid or bidding increment, to reduce any mail bid received, to open or reopen the bidding of a lot at any level deemed appropriate by the Auctioneer, to determine the prevailing bid and all auctioneers and auction house decisions will be deemed final. Auctioneer also reserves the right to pass on an item if it does not meet the reserve price. For any bidding that exceeds $100,000 U.S. dollars, the auctioneer has the right to choose the bidding increments as he/she sees fit. Should a dispute or legal issue arise between A.E.S.S. and a buyer regarding auction items or any legal issue or dispute arise, All settlements will be for the Fair Market Value of the items only, and only for the maximum value of hammer price of this auction on August 30th, 2020 and for that lot, and or a Fair Market Value price as determined by the auctioneers (A.E.S.S.) solely at the auctioneer's sole discretion. The auctioneer has the right at his or her absolute and sole discretion to refuse any bid, to advance the bidding in such a manner as he or she may decide, to withdraw any lot, and in the case of error or dispute, and whether during or after the sale, to determine the successful bidder, to continue the bidding, to cancel the sale or to re-offer and resell the item in dispute. If any dispute arises after the sale, our sale record is conclusive. 22.) A.E.S.S. will not be held responsible for any failures, including but not limited to the use of the internet, bids or bidding, its staff, its representative/s or anything that is out of A.E.S.S.'s ultimate control. Under no circumstance will A.E.S.S. be held responsible for failure of any internet connections, sites, internet bidding, or missed bids from internet failures or any other technology issues, or any A.E.S.S. staff, or representative issues. All Internet bidders agree to these terms by participating in this auction. A.E.S.S. will not be held responsible for any technology or internet issue or issue(S) that cause bid disruption, missed bids, or bidding failures. Bidder acknowledges that A.E.S.S. is providing internet bidding as a courtesy only and internet bidders understand that this courtesy service may not function properly. If there is a tie between an online bidder and a floor bidder, the floor bid takes precedence. 23.) Any and all measurements, weights, color photographs or descriptions in catalog are approximate and are meant as guidelines ONLY and are given as a courtesy only and are not a guarantee. 24.) Any Certificate of Authenticity (COA) provided is not authenticated by A.E.S.S. and we will not be held respondsible for the content. 25.) A.E.S.S. will not be held responsible for any errors. 26.) A.E.S.S. reserves the right to withdraw items at any point, including during the auction, including items that have current bids on them. 27.) By submitting a bid, in person, via phone, absentee, internet, or through an agent, that bidder has thoroughly read the Terms and Conditions Agreement by A.E.S.S. and agrees to adhere to the terms and conditions of this sale, whether or not the buyer has physically signed an agreement. By bidding on an A.E.S.S. auction you are agreeing to and are bound by these terms. By bidding on items, buyer personally and unconditionally guarantees payment. 28.) Reserves - Some lots in the sale are subject to a reserve which is the confidential minimum price below which such lot will not be sold. The reserve will not exceed the estimate range of the lot. Reserves are agreed upon with consignors or in the absence thereof, the absolute discretion of A.E.S.S. Inc. The auctioneer may open the bidding on any lot below the reserve by placing a bid on behalf of the seller. The auctioneer may continue to bid on behalf of the seller up to the amount of the reserve, either by placing consecutive bids or by placing bids in response to other bidders. With respect to lots that are offered without reserve, unless there are already competing bids, the auctioneer, in his or her discretion, will "generally" open the bidding at quarter to half of the low estimate for the lot. In the absence of a bid at that level, the auctioneer may proceed backwards at his or her discretion until a bid is recognized, and then continue up from that amount. 29.) During the live auction, A.E.S.S. may not have the ability to check for new registrations or answer questions, so please do so BEFORE auction begins. 30.) Auction participants will hereby indemnify and hold harmless the auctioneer, auction house, and seller from any and all damage claims or liabilities from any injuries to persons or property of any type, whatsoever, caused during the sale or during the removal of items purchased. Buyers are to remove purchased items at their own risk. Buyer must check and ensure that they have collected all lots and all items of a lot. This responsibility falls solely on the buyer. 31.) A.E.S.S. has complete right, at its complete and sole discretion, to refuse admission to the auction event, or to refuse any bids. 32.) Buyers must complete registration before bidding. All prospective buyers must sign and complete a bidder registration form before bidding on any items. All decisions made by the auctioneer are deemed final. By completing registration, you are agree to all terms and conditions of this auction. 33.) If any lot is stolen and cannot be delivered to purchaser, A.E.S.S. will not be held liable or responsible. 34.) Each lot in this catalog is offered for sale and is subject to the terms set, as changed or supplemented by provisions a) written in other places within these Terms of Sale, b) in written supplements to this Catalog or other materials prepared by us and c) as stated by the auctioneer or posted in writing at the auction, prior to a bid being accepted for a lot. No other communications by any member of the Auction House is intended to be binding, and such communications are made for informational purposes only. By bidding at the auction the buyer and all bidders agree to be bound by these terms or those changed and supplemented, whether bidding in person, through a representative, by phone, by internet, or other absentee bid. 35.) Catalog photos are not to scale. A.E.S.S. retains ALL rights to all photography and all other intellectual property. Catalog may not necessarily be correct in color due to the restraints of digital photography, exposures, monitors and electronic transmission. Buyer is encouraged to inspect and ask questions on items before bidding. 36.) Lots will be sold to the highest bidder as determined by the sole judgement of the auction house and auctioneer. Auctioneer has the right to settle any disputes and reopen the bidding if the auctioneer deems necessary. Auctioneers have sole discretion to regulate the bidding, bidders, and increments. All decisions made by the auctioneer and A.E.S.S. will be determined as final. In the event of a tie winning bid between a floor bidder and an internet bidder, floor bidder will take precedence and the floor bidder will be the winning bidder. 37.) Auctioneers does not offer any warranties of/or authenticity no matter what is identified or indicated in the auction catalog. All matters of authenticity and age and warranties are the sole responsibility of the buyer. Auctioneers acts as agent only. 38.) *** PAYMENTS *** Credit card payments will ONLY be accepted by the LIVEAUCTIONEER PAYMENT SYSTEM. We do accept cash (only in person), checks, money orders and bank wire transfer. "NO" payments will be accepted by credit card over the phone. If you need to use a credit card, then you can use the LIVEAUCTIONEER PAYMENT SYSTEM for totals up to $5,000. We only accept, in person, credit card payments up to the amount of $5,000 total from a single bidder. All payments must be made within 5 days of auction. **Any items not paid by the high bidder in full within 14 DAYS (two weeks) of the auction, the high bidder totally and completely forfeits any and all rights to purchase lot(s) and also does not have any ownership interest in any and all lots. By not paying in full in 14 days after the auction the bidder and forfeits all rights to the lots. Even if the items has been partially paid for by any party. 39.)** ANY payments over $5,000 MUST be through or bank wire transfer ONLY. Buyer will pay for the transfer fees. The amount we receive MUST match your invoice total! 40.) A.E.S.S. is only shipping from in-house small and unbreakable items and total invoice values under $500 and select items at our discretion solely. 41.) A.E.S.S. has the right solely to determine what will be shipped from in-house depending on value, size, composition, structure and weight. Your items will ONLY be shipped to your registered Liveauctioneers United States shipping address only. We only ship lots up to $500.00 ($400.00 ) U.S. dollars at our sole discretion. . Amounts over $500.00 will need to be arranged by an outside shipper. Buyer is responsible for all in house and outside shipping costs including a small fee per package to cover for packing materials. We will take care of shipping your items out in a timely manner with tracking info after full payment has been made. We require insurance on your package. Signature Confirmation may be required and are extra services and will ONLY be added at A.E.S.S.'s sole discretion. Items will be shipped by US Post Office. If any other shipping method is desired, buyer will pay for this upgrade, i.e. Express Mail. Items will only be shipped out after complete payment has been made, hammer price + buyer's premium + shipping + applicable taxes = complete payment. All other items, other than coins, are your responsibility to contact either your shipper or our local shipper. Local shipper's contact information is located under our SHIPPING message. We do not offer international shipping. 42.) A.E.S.S. does not guarantee the working condition of any mechanical items including watches, lamps, clocks, musical instruments, coin-op or any device that has an electrical or mechanical movement and we do not guarantee any repairs. Buyer is advised to check for themselves the condition of these items. If you place a bid on a third party site, that bid is a binding contract and you will be held responsible for your purchase. 43.) These terms and conditions shall be governed by the Laws of the State of California. The exclusive venue for resolving any disputes arising from or related to these terms and conditions shall be in Orange County, in the State of California. If any action, suit or other proceedings is instituted that is related to, or arises from, these terms and conditions, the prevailing Party shall recover all of such Party's costs and attorney's fees incurred in each and every such action, suit or other proceeding, including any and all appeals or petitions there from. 44.) ** ANY payments over $5,000 MUST be through bank wire transfer ONLY. 45.) Due to Covid-19 we are offering in-house shipping only on items that we are comfortable shipping. Contactless in-person pick up ONLY, even for local buyers. Also no cash payments. Pay via Liveauctioneers payment systems for credit card, bank wire transfer or mail a check or money order. If you are local and would like to pick up your winning lots after online payment is made then please email us and we will arrange an appointment time. 45.) PICK UP is available on the WEDNESDAY AFTER THE AUCTION for in-person pick up between 11am and 5pm. Otherwise, you will need to make an appointment. 46.) This is the agreement in full. GOOD LUCK.....HAPPY BIDDING and Thank you!!
EDEN Fine Antiques Galleries online auctions by: