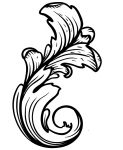 Weekly Auctions of Exceptional Items
Worcester, MA, United States
Gold Jewelry, Diamonds, Gold Coins, etc.
Central Mass Auctions
TOP RATED
Session I: Auction of estate jewelry, gold jewelry, gold coins, diamonds, and costume jewelry. Most from a Lexington, MA estate. See Session II for Sterling silver, paintings and other artwork, coins, baseball cards and other sports memorabilia, comic books, and a wide variety of antiques and collectibles.
Auction Details
Preview
Online preview only. See photos.
255 Park Ave. Suite # 1000
Terms & Conditions
Central Mass Auctions Participation Requirements: Valid Credit Card required for bidding approval The following as amended by any posted notices or oral announcements during the sale, constitutes the entire terms and conditions on which property listed in the catalogue shall be offered for sale or sold by Central Mass Auctions("CMA") and any consignor of such property for whom CMA has acted as agent. By bidding at an auction, the purchaser or bidder agrees to be bound by these Terms and Conditions of Sale. Terms and Conditions: PLEASE READ AND FAMILARIZE YOURSELF WITH THE FOLLOWING TERMS AND CONDITIONS BEFORE BIDDING. NOTICE: All Bidders and other persons participating in this sale agree that they have read and have full knowledge of these terms and agree to be bound thereby. Full payment is required at end of the auction including full stated buyer's premium and any applicable taxes. Sales Tax: 6.25% Sales Tax Applied to invoice total, including Internet Premium of 18%. The auction ends on Tuesday, November 30th beginning at 6:00 P.M. All purchases will be subject to a 6.25% Massachusetts sales tax unless the purchaser possesses a valid tax exempt number or the item is being shipped over the state lines unless your State still requires that Sales Tax be paid. Central Mass Auctions must have a blanket exemption certificate with permit number and signature on any tax exempt sale. No exceptions. Please be aware that you are about to participate in the auction sale of personal or real property. This type of sale is much different than your purchase of property at a retail store or from another type of merchant. There are absolutely no guarantees of the quality or condition of the items for sale or that the item will be suitable for your particular purposes. Do not rely on the statements of any employee of Central Mass Auctions as to the quality or condition of an items or that it may be suitable for your purposes. RELY ONLY UPON THE AUCTION PHOTOS OF THE ITEM. AS SUCH INSPECTION WILL BE THE ONLY ASSURANCE YOU WILL HAVE AS TO THE CONDITION OR QUALITY OF THE PROPERTY OR THE NUMBER OF ITEMS IN THE AUCTION LOT YOU MAY PURCHASE. NO REFUND FOR ANY REASON WILL BE MADE. The following terms and conditions apply to auctions conducted by Central Mass Auctions: No Warranty: Auctioneer makes NO WARRANTY, IMPLIED OR OTHERWISE as to the condition, description or use of any property sold at auction. All property is sold AS IS, WHERE IS. REGISTRATION- All bidders are first required to register with our online bidding software. To register, you will need a valid email address and credit card. Payment: All purchases must be paid for in full by the successful bidder at the end of the auction with NO EXCEPTION without prior written approval from auctioneer. If an item is not fully paid at the end of the auction, or at a later time as specifically agreed, the auctioneer shall have the right to resell the item, at auction or otherwise, and if such subsequent sale amount, less auctioneers costs of resale, is less than the amount due to auctioneer, the auctioneer shall have the right to recover any deficiency from the defaulting bidder. If such subsequent sale amount, less costs of resale, is greater than the amount owed on the original bid, the defaulting bidder has no claim to the excess. Risk of Injury: Bidder acknowledges that an auction site is a potentially dangerous place and shall be deemed to be there at his own risk. No person shall have any claim against the auctioneers, their agents, employees or principals for any injuries sustained or for damages to or loss of property which may occur from any cause whatsoever Description of Property: RELY ONLY UPON THE AUCTION PHOTOS OF THE ITEM. AS SUCH INSPECTION WILL BE THE ONLY ASSURANCE YOU WILL HAVE AS TO THE CONDITION OR QUALITY OF THE PROPERTY OR THE NUMBER OF ITEMS IN THE AUCTION LOT YOU MAY PURCHASE. NO REFUND FOR ANY REASON WILL BE MADE. The auctioneer, in a catalog, brochure, advertisement, or oral statement, uses his best effort to describe an item and any quantities of that item contained in a particular bid lot. Such description is made only to assist in the orderly conduct of the auction process and does not create any warranty that the item is as described or that a particular lot contains the number of items stated. Descriptions and any other information given by Central Mass Auctions or one of its agents are to be used solely for informational purposes. Central Mass Auctions is not responsible for descriptions, or information, verbal or implied. Bidders are encouraged to view the multiple photos and to do their own research prior to bidding. By placing a bid, you guarantee to hold Central Mass Auctions and its agents harmless of any wrong doing and hold us not responsible for inaccurate information. Litigation: The auctioneer's discretion will be used to settle any disputes that may arise during the auction event. In the event there are any legal claims by either the auctioneer or any bidder arising from the auction shall be brought in the Worcester County Court in Massachusetts. The prevailing party in such litigation shall be entitled to an award of reasonable attorney fees and costs. I agree to be bound by the above recited terms and conditions. All property is sold AS IS, and ALL SALES ARE FINAL. It is the Bidders responsibility to determine condition, age, genuineness, value or any other determining factor. Central Mass Auctions may attempt to describe the merchandise in advertising, on the Internet and at the auction but makes no representations. In no event shall Central Mass Auctions be held responsible for having made or implied any warranty of merchantability or fitness for a particular purpose. Bidder shall be the sole judge of value. Bidders will bid from off site and are unable to inspect an item in person. PLEASE RELY ON THE PHOTOS, AS THEY WILL BE THE ONLY FORM OF INSPECTION FOR THIS AUCTION. It is the Bidders responsibility to determine condition, age, genuineness, value or any other determining factor. Central Mass Auctions uses their best effort to describe in detail each item and any pertinent information about it. Central Mass Auctions will not be responsible for any errors or omissions in the description of the merchandise unless it is a material and intentional misrepresentation of the item itself. Bidder agrees that everything is sold as is and that they may not return any item they purchase. Central Mass Auctions is providing Internet bidding as a service to Bidder. Bidder acknowledges and understands that this service may or may not function correctly the day of the auction. Under no circumstances shall Bidder have any kind of claim against Central Mass Auctions or any other parties if the Internet service fails to work correctly before or during the live auction. Central Mass Auctions will not be responsible for any missed bids from any source. Internet bidders who desire to make certain their bid is acknowledged should use the proxy-bidding feature and leave their maximum bid 24 hours before the auction closes. Central Mass Auctions reserves the right to withdraw or re-catalog items in this auction. All purchases through Live Auctioneers will be assessed a 18% Buyers' Premium. This will be added to the purchase price and is subject to all applicable sales taxes. PAYMENT: Full payment is required by 5:00 PM Eastern time on Wednesday, December 1st. Payment Instructions: Please pay the invoice when you receive it by Wednesday, December 1st at 5:00 p.m. using Live Auctioneers Payment System. If you are tax exempt please make sure to enter your tax I.D. Please contact the auctioneer prior to the end of the auction if you would like to discuss other arrangements for payment. No changes can be made without written consent of the auction house. Please make sure the card you register with has enough funds to cover your purchases. Any cards that must be manually entered will be charged an additional $20.00 fee. Preview Date & Times: No Preview. Please see photos accompanying each lot Shipping: In-house shipping available for a $10 handling fee plus all USPS shipping and insurance costs. Local Pickup: As a courtesy to local bidders, arrangements may be made for contact free local pickup in Worcester, MA area. We require masks worn at all times during pickup as well as practicing social distancing. Preferred date for pickup is Saturday, December 4th from 9:00 AM to 12:00 PM. We will be using a scheduling software for local pick ups to ensure social distancing. For all items where the bidder requests local pickup they must be picked up by December 12, 2021 or will be considered abandoned property. CMA reserves the right to withdraw any lot at any time before the auction without any liability. Bidding Information: Lots will be sold in numerical order according to the catalog. Bids will be accepted in whole dollar amounts only and using the bid increments listed below. All bids accepted at the auctioneer's discretion. Biding increments do not include buyer's premium, sales tax, insurance and/or shipping. Bidding Increments: Please make sure your bids fall within the proper increments. $0 - $99----------------------$5.00 $100 - $249-------------------$10.00 $250 - $499------------------$25.00 $500 - $999----------------$50.00 $1000 - $2499---------------$100.00 $2500 - $10000 -------------$250.00 $10000 - $19999 -------------$500.00 $20000 - $50000 -------------$1000.00 For additional information or assistance please email Central Mass Auctions at info@centralmassauctions.com. Thank you.
Autopay
If you have not contacted Central Mass Auctions to arrange payment within 3 days of the time that invoice is sent, we will charge the credit card you used to register for the auction for the amount of your invoice.
EDEN Fine Antiques Galleries online auctions by: