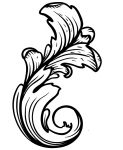 Weekly Auctions of Exceptional Items
Boulder County, CO, United States
Fine Jewelry and Custom Designs by Eric Olson
Eric Olson has been making jewelry since his first college art class in 1989, but admits these first pieces were more experimental than wearable. These early pieces, however, sparked an interest in artistic metalwork that changed his career course from computer programming to art metals. In 1990 his pursuit of art led him to the University of Wisconsin-Madison for graduate school, where he learned skills and concepts from renowned educators and artists Fred Fenster and Eleanor Moty. In particular, Eric's innovative use of the folding techniques in forming pewter employed by Fred Fenster gained attention, and an invitation to co-exhibit in a 'Masters and Protegés' exhibition was a high point of his graduate school career.

Eric graduated with an MFA from UW Madison in 1992. A Wisconsin native, Eric moved to Colorado in 1997 and passed Jewelers of America's most intensive exam in 2000, becoming Colorado's 3rd Certified Master Jeweler (97th in the U.S.). Eric opened his East Boulder County store in 2001, and has since been known as a source for quality, honesty and design. 'Eric Olsen Master Jeweler' has been voted East Boulder County's best jeweler for 10 consecutive years by a local magazine poll.

Eric has exhibited his artwork in some of the best venues in the country, including the Philadelphia Craft Exhibition, The Ann Arbor's Original Street Fair, Milwaukee's Lakefront Festival and Chicago's 57th Street Art Fair. His pieces have been featured at an annual conference of SNAG (Society of North American Goldsmiths).