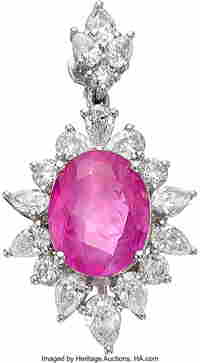 10060: Eve Li Burma Ruby, Diamond, White Gold Pendant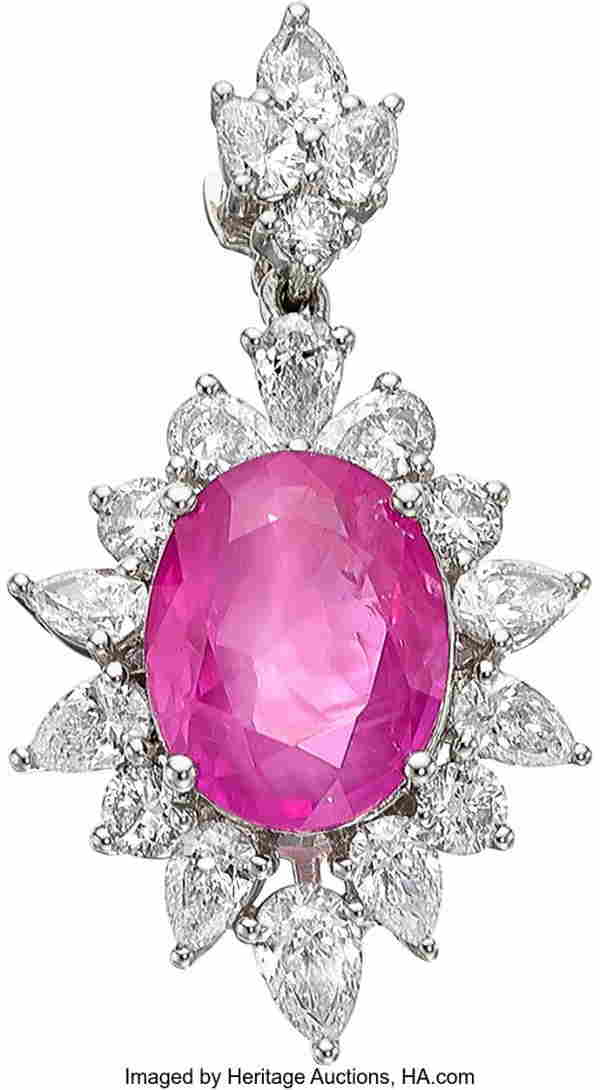 Item Details
Description
Eve Li Burma Ruby, Diamond, White Gold Pendant Stones: Oval-shaped Burma ruby weighing 3.47 carats; pear and full-cut diamonds weighing a total of 1.23 carats Metal: 18k white gold Gross Weight: 3.40 grams Dimensions: 1-1/8 inches x 9/16 inch A GIA report # 3385030138, dated March 18, 2021, stating Natural Corundum, Natural Ruby, Burma origin, No Indications of Heating HID03101062020 © 2020 Heritage Auctions | All Rights Reserved
Condition
Diamonds:
Avg Color: G-H-I
Avg Clarity: VS
Shape(s): Pear, Full
Count: 1 - 25

Colored Gems:

Certified Gems:
Gem: 1
Lab: GIA
Certification #: 3385030138
Carat: 3.47
Shape: Oval
Origin: Burma (Myanmar)
Treatment: No Indications of Heating
Type: Natural Corundum, Natural Ruby

Metals:
Gold

Overall Condition: Very Good
Condition Notes: Marked Au750, R3.47ct, d1.234ct. Stone weights are known and marked on the pendant. The oval-shaped ruby measures 10.14 x 7.90 x 4.60 mm. Attributed to Eve Li.
Heritage Auctions strongly encourages in-person inspection of items by the bidder. Statements by Heritage regarding the condition of objects are for guidance only And should Not be relied upon as statements of fact, And do Not constitute a representation, warranty, Or assumption of liability by Heritage. All lots offered are sold "As Is"

Buyer's Premium per Lot:
25% on the first $300,000 (minimum $49), plus 20% of any amount between $300,001 and $3,000,000, plus 15% of any amount over $3,000,001 per lot.
Buyer's Premium
25% up to

$300,000.00

20% up to

$3,000,000.00

15% above

$3,000,000.00
10060: Eve Li Burma Ruby, Diamond, White Gold Pendant
Shipping, Payment & Auction Policies
Ships from Dallas, TX, United States
Auction Curated By
Jill Burgum
Senior Director, Fine Jewelry, Dallas
Jessica Dubroc
Director, Fine Jewelry, New York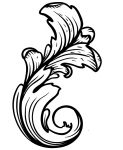 www.liveauctioneers.com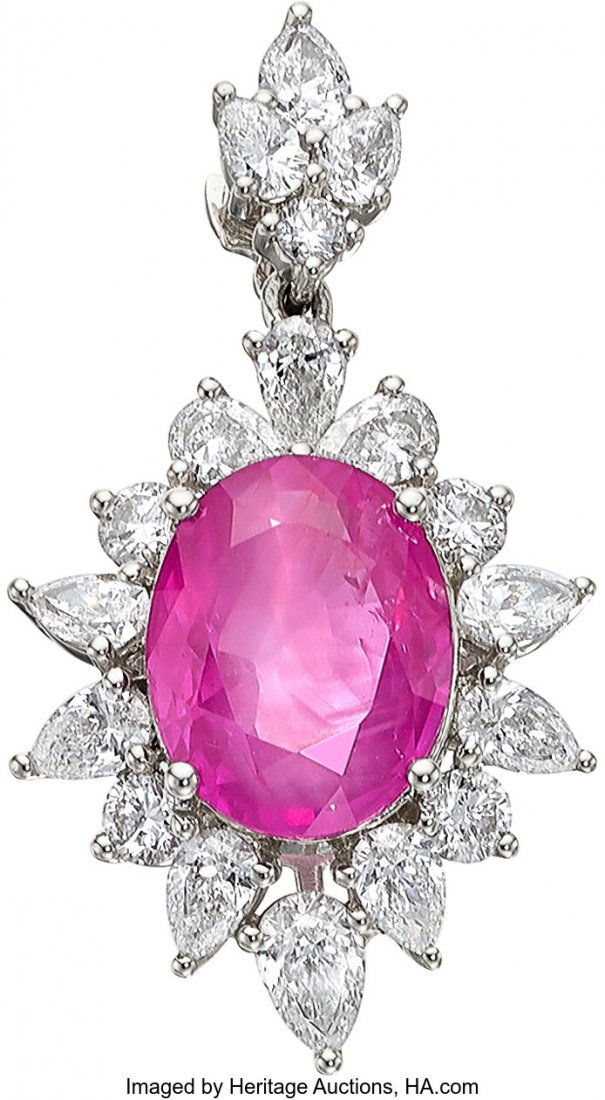 10060: 10060: Eve Li Burma Ruby, Diamond, White Gold Pendant
Est.

$7,000

-

$9,000
•
Starting Price

$3,400
Friday Night Jewels #23171
Nov 05, 2021 8:00 PM EDT
Buyer's Premium 25%
Description
Eve Li Burma Ruby, Diamond, White Gold Pendant Stones: Oval-shaped Burma ruby weighing 3.47 carats; pear and full-cut diamonds weighing a total of 1.23 carats Metal: 18k white gold Gross Weight: 3.40 grams Dimensions: 1-1/8 inches x 9/16 inch A GIA report # 3385030138, dated March 18, 2021, stating Natural Corundum, Natural Ruby, Burma origin, No Indications of Heating HID03101062020 © 2020 Heritage Auctions | All Rights Reserved
Condition
<b>Diamonds:</b><br />Avg Color: G-H-I<br />Avg Clarity: VS<br />Shape(s): Pear, Full<br />Count: 1 - 25<br /><br /><b>Colored Gems:</b><br /><br />Certified Gems: <br />Gem: 1<br />Lab: GIA<br />Certification #: 3385030138<br />Carat: 3.47<br />Shape: Oval<br />Origin: Burma (Myanmar)<br />Treatment: No Indications of Heating<br />Type: Natural Corundum, Natural Ruby<br /><br /><b>Metals:</b><br />Gold<br /><br /><b>Overall Condition:</b> Very Good<br /><b>Condition Notes:</b> Marked Au750, R3.47ct, d1.234ct. Stone weights are known and marked on the pendant. The oval-shaped ruby measures 10.14 x 7.90 x 4.60 mm. Attributed to Eve Li. <br> Heritage Auctions strongly encourages in-person inspection of items by the bidder. Statements by Heritage regarding the condition of objects are for guidance only And should Not be relied upon as statements of fact, And do Not constitute a representation, warranty, Or assumption of liability by Heritage. All lots offered are sold "As Is"<br><br>Buyer's Premium per Lot:<br />25% on the first $300,000 (minimum $49), plus 20% of any amount between $300,001 and $3,000,000, plus 15% of any amount over $3,000,001 per lot.
Heritage Auctions
214.528.3500
LiveAuctioneers Support
info@liveauctioneers.com